CBD 2.0 Hemp oil 5% (500mg) – 10ml
Beschrijving
Feel the entourage effect with every drop
CBD Oil 2.0 is a revolutionary formula, further improving our trusted CBD product. By supplementing CBD with a higher concentration of other cannabinoids, we make even more use of the entourage effect. The result? A vastly improved health experience, backed by independent testing, quality controls and natural ingredients.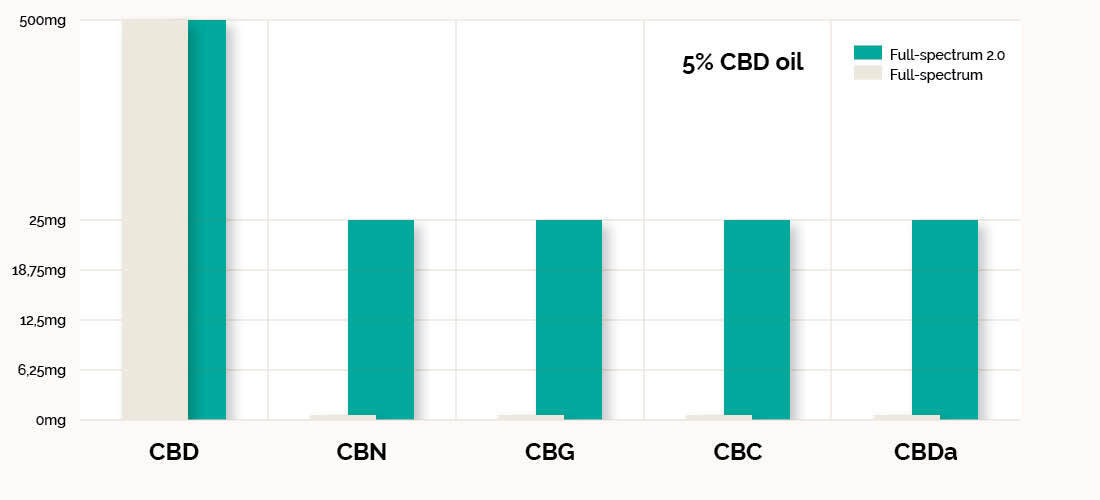 The true potential of CBD lies in its ability to interact with other but equally important cannabinoids, such as CBC, CBG, and CBN. When these atoxic substances coexist, their effects increase. However, the proportions in conventional CBD oil can vary from batch to batch.
Our CBD Oil 2.0 formula takes full advantage of the entourage effect, as all batches contain standardized and consistent levels of all these cannabinoids. In combination with natural hemp seed oil and terpenes, this product delivers the ultimate health boost!
CBD oil 2.0 puts the power of nature in your hands and provides a drastically improved effect on body and mind.
How do you use CBD oil 2.0 (500mg) from Cibdol?
For best results, we recommend starting with 3–4 drops on or under the tongue, up to three times a day.
CBD Oil 2.0 (500mg) from Cibdol is perishable. Therefore, keep the bottle in a cool, dry place after opening.