CBD 2.0 Hemp oil 15% (1500mg) – 10ml
Beschrijving
A full experience, powered by the entourage effect
To harness the full potential of nature, look no further than our CBD oil 2.0. This greatly improved formula exploits the synergy of CBD with other essential cannabinoids and thus has a beneficial effect on the entire body. And given the enhanced entourage effect this provides, you have our most complete CBD product in your hands.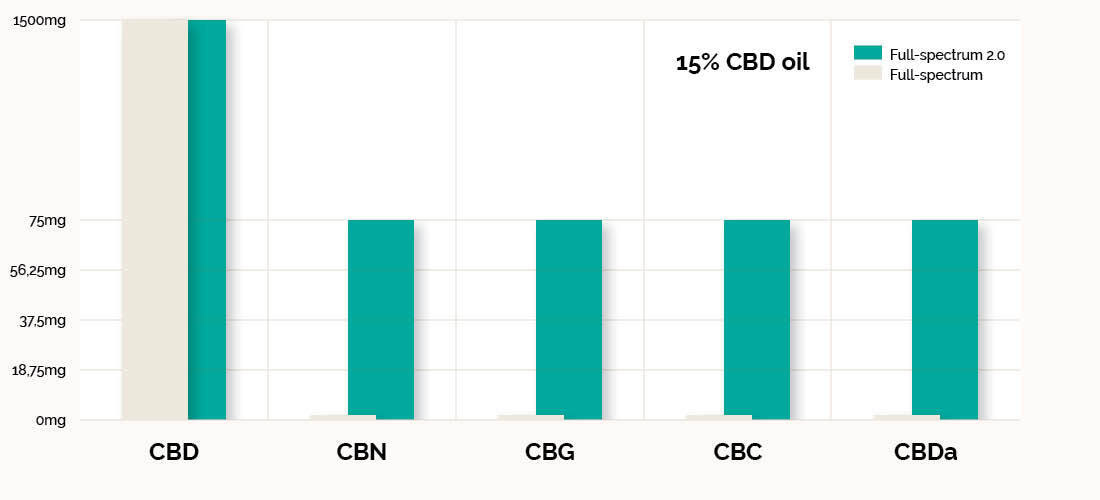 CBD and other cannabinoids together create a unique phenomenon: the entourage effect. This means that when these substances coexist, they have a much greater impact on health. However, for the whole body to benefit, higher levels of all cannabinoids, not just CBD, are needed.
CBD Oil 2.0 contains the high-quality CBD extract you are familiar with, but enriched with various atoxic cannabinoids, terpenes and hemp seed oil. In addition to CBD, it also contains consistently higher concentrations of CBC, CBG, CBN and CBDA. That, combined with industry-leading quality controls and independent testing, means you can rely on Cibdol for the rest of your life.
Give your body the boost it deserves with our CBD oil 2.0.
How do you use CBD oil 2.0 (1500mg) from Cibdol?
We recommend starting with 3-4 drops on or under the tongue. Repeat up to three times a day for best results.
CBD Oil 2.0 from Cibdol is perishable. Therefore, keep the bottle in a cool, dry place after opening.