CBD 2.0 Hemp oil 10% (1000mg) – 10ml
Beschrijving
Our full-spectrum CBD extract just got better
Enhance your health experience with the power of CBD Oil 2.0. This product not only enhances the influence of CBD, but also takes its cooperation with other substances to a higher level. By combining cannabidiol with higher concentrations of other essential cannabinoids, natural terpenes and tasty hemp seed oil, this improved formula gives your health an even stronger boost.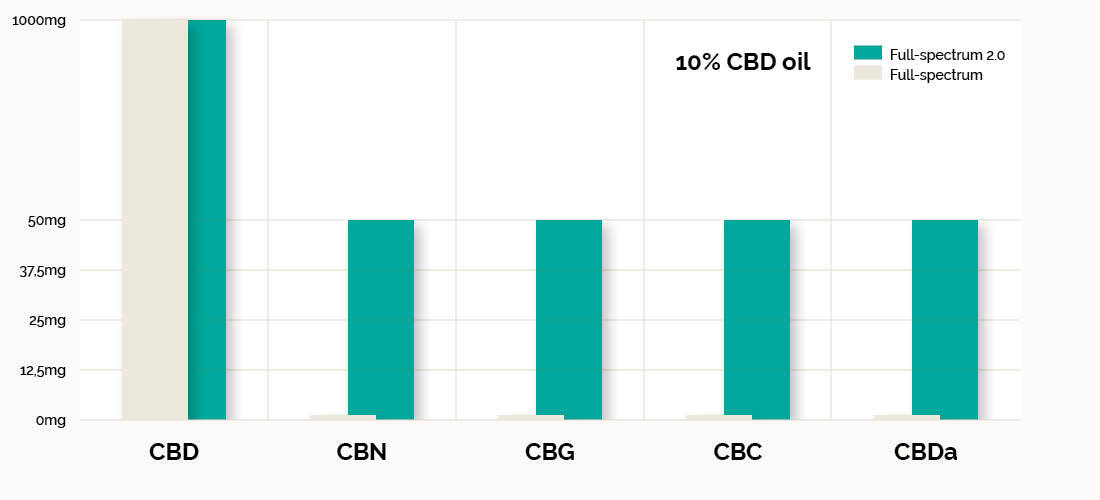 Our traditional full-spectrum extract already contains a full spectrum of essential cannabinoids. However, the proportions of these substances can differ per batch. With CBD Oil 2.0, each batch contains the same levels of the atoxic cannabinoids CBN, CBC and CBDA.
Not only is our 2.0 formula unrivaledly consistent, but the ratio of these substances is also a lot higher. Together with CBD, this provides a vastly improved experience, noticeable with every drop. By focusing on the natural synergy between various cannabinoids, we have taken their health-promoting impact to an even higher level!
Our CBD Oil 2.0 is ideal for everyday use and represents the best that the entourage effect has to offer.
How do you use CBD oil 2.0 (1000mg) from Cibdol?
For best results, we recommend taking 3–4 drops on or under the tongue, up to three times a day.
CBD Oil 2.0 from Cibdol is perishable. Therefore, keep the bottle in a cool, dry place after opening.